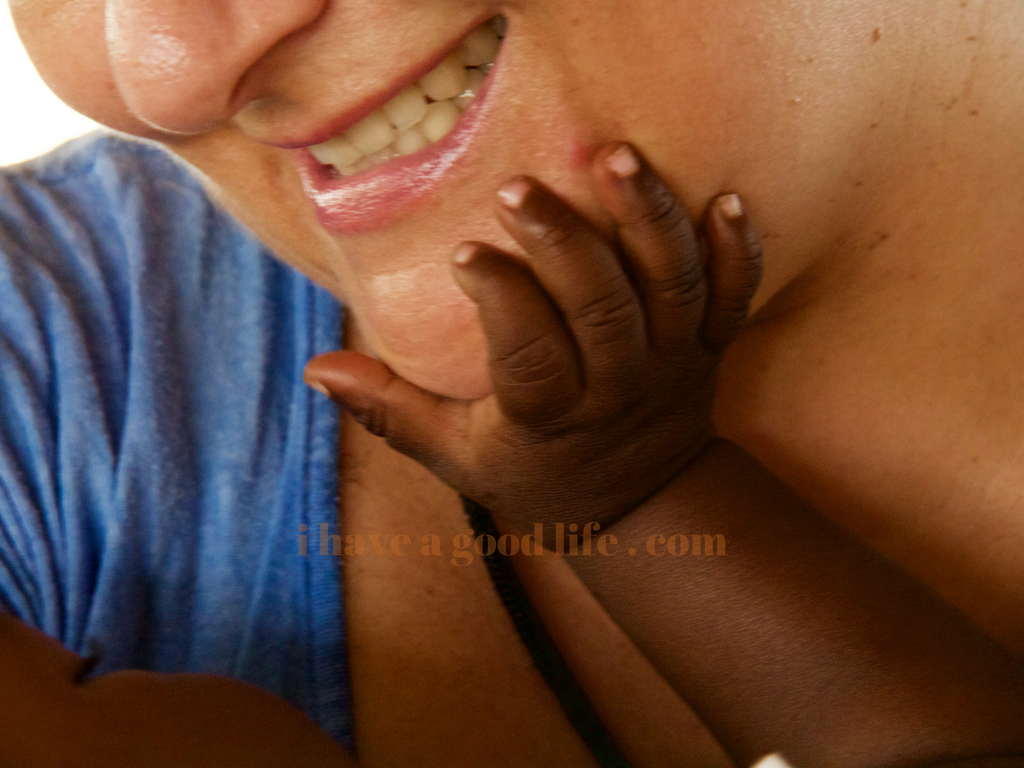 This is the first summer in a few years that we're not going to Mozambique. Although we get to spend time with family and friends, we miss it terribly because we've made family and friends in Mozambique as well. In the Kingdom of God family is not only about genes and bloodlines, but community, dedication and commitment. It's about recognizing your tribe. The people that God wants you to run with. Those whose eyes are fixed in the same direction as yours.
We have family all over the world.
Most of our biological family is here in Norway, but we have family that we love and honor worldwide. Spending time with them is like coming home.
We first heard Heidi Baker in 2009. Immediately, Adrian's heart was undone for the Mozambican babies and he started putting aside part of his $6 weekly allowance to give to the baby house in Pemba, Mozambique. I must admit that I thought our 9-year-old soon would lose focus, but he remained adamant to help however he could. He often said that he wanted to go to Mozambique, but his illness made it too risky. We told him, "When you get healed, we'll go."
Setting foot in Mozambique a few years later was a celebration of God's faithfulness to us, and after a couple of visits we knew that we all had left a piece of ourselves there.
We soon realized that we were being observed wherever we went. The kids would rub their hands in my hair, amazed at how my blond hair changed tone to the dirty red color of their sandy, little hands. They would pinch and squeeze Adrian's white skin to see if it felt any different than theirs, and run their hands through his straight hair, marveling at how the strands of hair bounced right back into place when they let go. They continuously kept an eye on Thomas' camera, trying to get him to take pictures of them. Two fingers up. Peace. I'm cool. MTV cool.

But more than anything, we were observed as a family.
While on an outreach, we met some women who had been partying for a few hours and drinking themselves to courage. "That's your man?" they asked me. "Yes, he is my husband." They studied him before returning to me: "Does he have any other wives?" "No. Just me." I smiled, which encouraged them to ask further. "What's so special about you?" "Eh, nothing really. I'm just me. Why do you ask?" The bravest one looked me in the eye and repeated her question, "What's so special about you? Why would he stay with you?" I was taken aback and thought about it for a second before answering, "He loves me."
The silence only lasted a few seconds before she went at it again: "Yes, but still: can't he love others, too? What do you do to make him stay?" Their own pain shone through and I answered as gently as possible: "I don't have to make him stay, he wants to." Thomas came over and put his hand on my shoulder as he added: "I love my wife. I want to stay with her."
They blinked incredulously before they giggled. One got to her feet and began to dance, glancing at Thomas and shouting, "You can stay with me, too, if you want to!" We all laughed, and the tension was gone. To some of these women, it was their first encounter with faithfulness and covenant, and it hurt. Seeing my husband's commitment to me revealed the lack of such in their own temporary relationships.
"What about him?" they said, pointing at Adrian.
"He's my son," I answered. They laughed, "We know, he looks just like you!" I put my arm around him and he grinned. "He's all grown up, but you still love him. Why?" I repeated that he was my son and that I loved him. "Yeah, but why? What reason do you have to be proud of your son? We can tell he's very special to you. What did he do to make you love him?"
How do you explain the bond between a mother and her child?
The unconditional love, where my son doesn't have to earn my affection?
How do you communicate the boundless love of a heavenly Father for his children, to people who have been raised to believe that you must deserve love?
An old woman approached us, enquiring about Adrian. "He's almost an adult," she said, while flashing a toothless smile. I nodded and winked at Adrian. "You've had him for a long time," she said, and I knew that she was getting ready to bargain for something. "You should leave him with me," she said, nodding while studying my face for signs of approval. "You've had him for many years. Now I should have him. He can be my son." She looked at me, defiantly, as if to say, "Now, that's unconditional love. Will you give him to me?"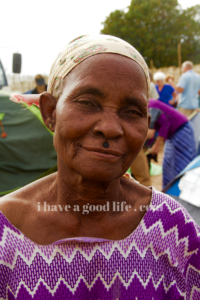 There was no need for me to give up my son for her or anyone else. Somebody already gave His Son, and her price was paid in full. She no longer had to be alone, but was free to live a full and everlasting life with the Son of man.
Rays of hope piercing the darkness. Streams of life pouring over dry land.
I bless the rains down in Africa.
As children of God, we live the Gospel no matter where we are, preaching even without words.
We release hope. Vision. Longing. Expectation. Faith. Love.
But above all, we continuously realize how abundantly we are loved. We overflow.