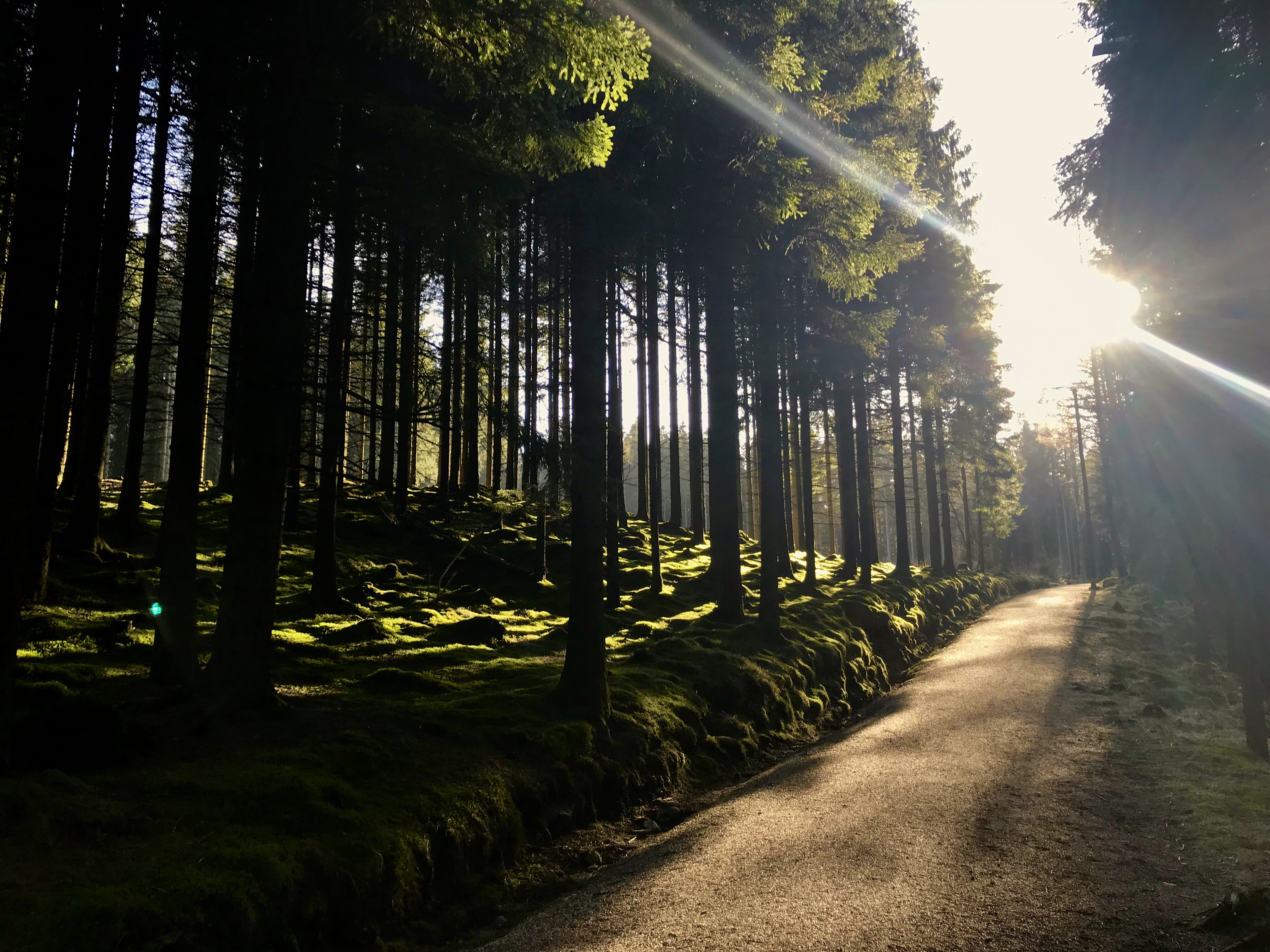 It's a privilege to walk the last mile with someone. It's an even greater privilege to walk through the last phase of life with a parent. And yet. There's no roadmap. The weather is uncertain. The terrain changes constantly, often several times a day. What we thought we knew, is suddenly a well-kept secret, while we now freely speak of things that used to be unspoken. These are the best and worst of times. And the most confusing.
«Seems like spring is nearing. Can you hear the birds outside, Mom?»
«No, my hearing is not what is used to be. I always loved listening to the birds, though. I wish I could still hear them.»
Memories from better times. The scent of spring. The sound of the birds.
My brother made a scent jar with tiny branches, pine needles, cones, and moss. Mom loved it. She would rest her face over the jar while inhaling the smell of spring. Then she'd move her head away from the jar to exhale. «I want the jar to stay fresh» she said, «although your brother has promised that he'll make me another one whenever I ask him to.»
My contribution
I went for the birds. Armed with my cell phone I took to the woods, ready to record the beautiful melodies made by God's own creatures. No birds in sight. Like, not a single bird in the entire forest. I was annoyed. Did they not understand that I had to record their sounds for my mother? Emphasis being on me. I needed to record those bird tweets, probably more than my mother needed to hear them. But I was adamant to bring joy to the last days of her life.
«Really? Not a single bird!» I complained to my husband. He hardly looked up from his coffee. «What did you expect? They're migratory birds! They'll be back in a few weeks.»
I did not have a few weeks.
A couple of days later, I sat down with my mother when I suddenly heard birds tweeting right outside her window. I jumped up, and in a matter of seconds my dignified self was hanging out of the window recording bird chirpings. True story. Who cares what the neighbors were thinking!
As my mother listened to the recording, a joyful peace came over her, and she smiled blissfully. For a few seconds it was all good. «Play it again» she said, «this time louder.» I turned it up, but her demeanor changed abruptly. «Off! Turn it off!» I quickly did and waited for her to regain her composure and explain what just happened. «I can't listen to this!» she said, tears in her eyes. «It's too disturbing to be reminded of what's out there. I don't want to be pulled back into life. I'm heaven-bound.»
The road ahead
Life is but a season. When all is stripped away, He still remains. Mom has caught a glimpse of heaven and now that's all that matters. Everything else is out of focus. Even what's good and precious becomes irrelevant. Just like a portrait. Who cares about the trees in the background, when your entire being soars as you study the smiling face of the one you love?
She still loves us dearly, but she's heading home.
My mother never needed those bird sounds. It was all about me. I desperately needed to do something nice for her. To revive memories. Bring a smile on her face. Capture a moment.
But she's wrapped up in a love story that stretches beyond time. The mere thought of the One she loves is enough. Who cares about the birds when you're about to meet their Maker?
All she needs, is to keep her eyes on her final destination. She has her crown within reach.