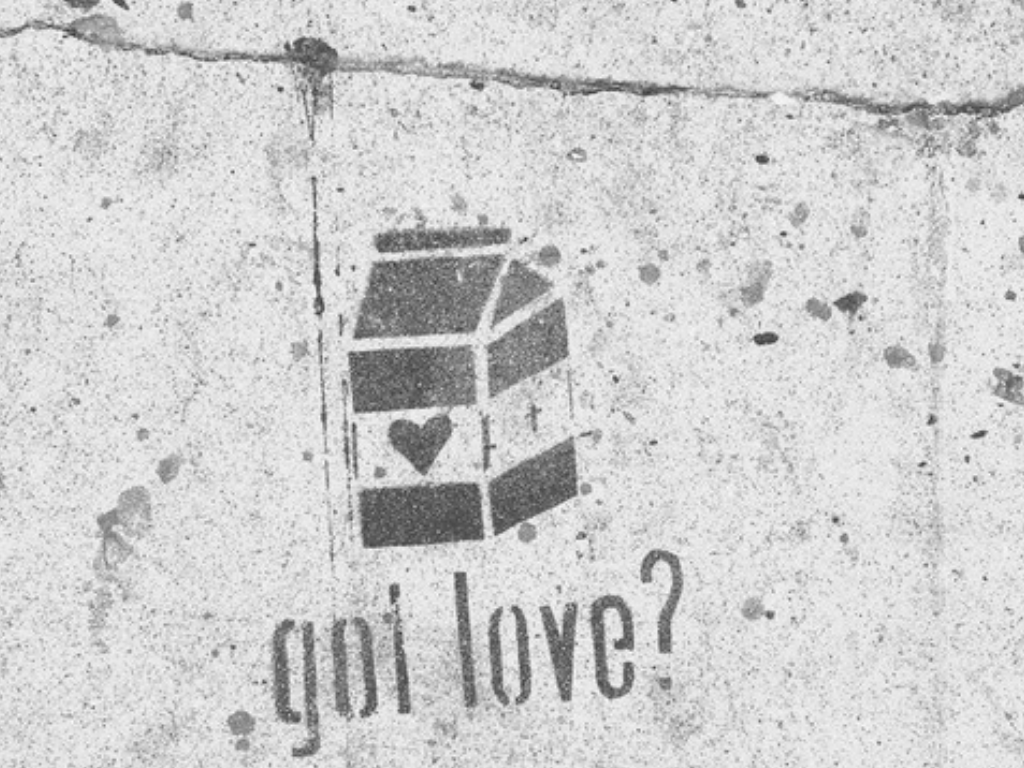 I lost my voice this last week after coughing too much for too long. I didn't feel sick but being speechless is complicated for a speaker. Turns out, I still had a lot to say. So, I used whatever means I could to communicate. I smiled, nodded and found my inner Latina as I gestured to communicate everything I wanted to say. Which worked fine. Until I visited my mother.
My mom is hard of hearing, so my whispering was lost on her. She is also legally blind, which rendered my exaggerated facial expressions funny, but useless. Even my wildest gesturing was completely worthless for communication.
So, I did what I could. I embraced her. Stroked her back. Held on to her arm. And once again, she felt safe.
I made my love known. No words needed.
Words of Life
Communication is strange. Wonderful. Mysterious. Life-giving. The tongue is a small member that boasts of great things. Words can bridge time and space, heal hurt and bring comfort, but the unvoiced promise can leave a void in the human heart. The fear of surrendering commitment keeps love at bay.
Love never brings fear, for fear is always related to punishment. But love's perfection drives the fear of punishment far from our hearts. Whoever walks constantly afraid of punishment has not reached love's perfection.
1 John 4:18, TPT
If our force of motivation is love, nothing can hold us back. Not the lack of language, of resources or physical strength. No forces of evil can keep the love of heaven from reaching its destination. Where there is love there is a way.
There is no power above us or beneath us – no power that could ever be found in the universe that can distance us from God's passionate love, which is lavished upon us through our Lord Jesus, the Anointed One!
Romans 8:39, TPT

Making a difference
Our words make a difference, but more than that: the presence we carry changes everything.  It speaks love without words, compassion in every touch, hope fulfilled to the sick of heart. It communicates life to the longing and truth to those who search. It's how he seeks out the lost.
Love is large and incredibly patient. Love is gentle and consistently kind to all. It refuses to be jealous when blessing comes to someone else. Love does not brag about one's achievements nor inflate its own importance. Love does not traffic in shame and disrespect, nor selfishly seek its own honor. Love is not easily irritated or quick to take offense. Love joyfully celebrates honesty and finds no delight in what is wrong. Love is a safe place of shelter, for it never stops believing the best for others. Love never takes failure as defeat, for it never gives up.
1 Cor 13:4-7, TPT
The Word became flesh and blood and moved into the neighborhood.  He lives where you live. With you. In your circumstances.
If we are motivated by love, we will always find a way to convey the heart of the Father.
Even without words.
For more about communicating love, you might want to read this: