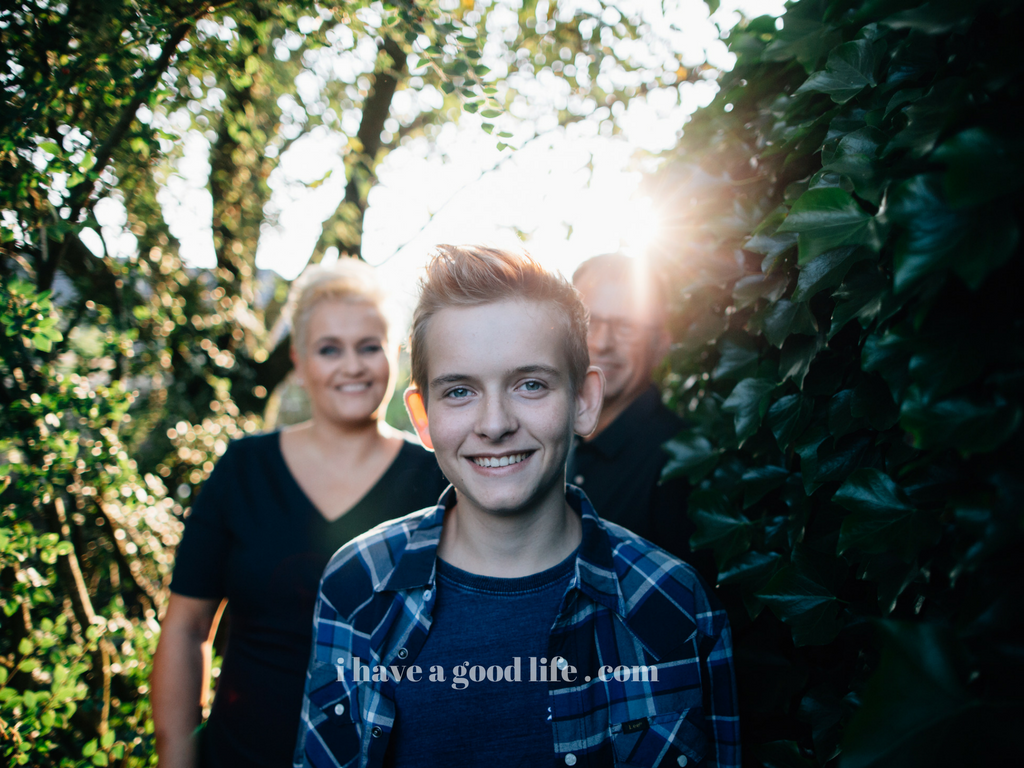 This week, we saw Adrian's doctor for the last time. This once so tiny, fragile infant will be 18 in a couple of months, and it was time for his last checkup at the pediatric polyclinic. Here's what our brilliant doctor has taught us about God.
Following the instructions from Heaven
Shortly after our son was healed, I woke up early one morning knowing that God was telling us to respect Adrian's doctors by following their instructions. His wonderful physician had been legally responsible for the medical treatment that we had provided in our home for the last 12 years. We loved him and were truly grateful for his dedicated service. Seeing him didn't represent any sacrifice on our part, but why would we want to see him about our son's health?
Adrian was up to his eyeballs in hospitals. Why should we continue to drag him there when he no longer had any health issues? Was it due to lack of faith? Was it because we wanted to? Honestly, we'd be only too happy not to spend another minute in a hospital for the rest of our lifetime! But then again, God told us to cooperate with Adrian's doctors, even after his healing. Why?

The path of the unknown
After Adrian's healing, we called the doctor to inform him of what had happened. Or rather, my husband did. Truth be told, we argued about who was to make the phone call to explain the inexplicable, and Thomas lost. He paced back and forth as he told the story of Adrian's miraculous healing. Our wonderful doctor was unusually quiet, making Thomas even more talkative than normal. Finally, the doctor said, "Come by my office in a few days. We'll monitor this closely."
He did. For the next months, he paid close attention to Adrian's development, documenting every physical change. He cooperated with other doctors from another hospital, who also knew Adrian's medical history, for a second opinion. Our 12-year-old son enjoyed his newfound health and freedom immensely, and he wasn't too happy about instructions and regulations. He wanted his intravenous catheter gone as soon as possible. We did, too. His IV port had been a gateway to life during the many years of serious illness. Now that Adrian was climbing trees and jumping on trampolines, we faced the danger of a torn IV port and inner bleeding. Still, all the doctors were reluctant to remove the IV port. What if he needed it further down the road? What if he got sick again?
Honoring even when disagreeing
We knew that he was healed, but they didn't. If God had not given us clear instructions when Adrian was healed, maybe we would have given into the temptation of pushing for the immediate removal of the IV port. After all, it represented a threat to Adrian's new way of life. We could have argued, and we might have 'won', but we had instructions from Heaven to wait and let the doctors do whatever they needed to do before they could finally acknowledge his miraculous healing.
A few months after Adrian's healing, we noticed that the IV port was coming loose. A checkup at the hospital confirmed that his pectorals had increased so rapidly after his healing that the IV port had been ripped loose from its position and had to be surgically removed.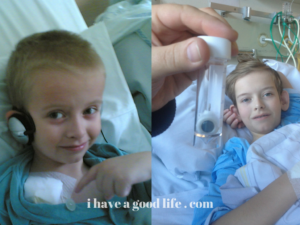 Shortly after, he was officially declared healed by the medical team that had followed him ever since he was a baby. Because they had been allowed to monitor him closely, they could give evidence of his medical condition before and after his healing, thus documenting our story.
Because we had followed instructions, God was glorified.
The life after a healing
After Adrian was declared healed, there was no apparent reason for us to continue seeing his doctor, but we agreed to meet every two years for tests and talks. Seeing Adrian's doctor was like meeting an old friend. He remained professional and did everything that he was supposed to, documenting every change along the way, all while rejoicing with us for this new life that Adrian had been given.
He grinned as Adrian started regular school. Answered excitedly when we sent him pictures from ice skating or skiing.  Loved that Adrian was finally spending time with friends. He cheered as our 12-year-old learned how to ride a bike – after 8 years in a wheelchair! Our wonderful doctor sent us an emotional message after having seen the photos of Adrian in Mozambique.
He had a front row seat to a miracle.
We still want to see him, but not for medical checkups. Just to talk. Laugh. Appreciate. Celebrate. We want to continue to give thanks for a commitment that went above and beyond what was expected of him. His willingness to serve sets a standard of excellence that inspires and challenges us to refine our skills and commit to our calling. The grace and humility that he demonstrated by willingly walking with us through unknown territory is beyond our understanding. We will continue to bless this man and his family. Through his example, we have seen what Kingdom Culture may look like in the medical field.
Final examination
As Adrian lay down on the bench for one final medical exam I teared up while laughing. 5 ft. 8 in stretched out on the examination table. As opposed to 2 ft. 4 in on that very same bench 17 years ago.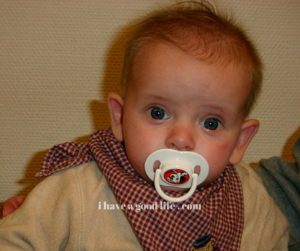 The grinning young man who was now patiently waiting to be examined had little in common with the vulnerable baby who had been screaming in pain while desperately fighting off the strangers in white. Adrian, wise beyond his years, locked eyes with the doctor who had been challenged on so many levels, and who had come out even wiser and more hopeful.
"It's a joy to see patient grow up," he said while examining Adrian's liver and spleen. "We don't always get to do that." We knew. It was a conversation that we had had with him many times while Adrian was sick. We did not take our son's God-given health for granted.
"Usually, if any of my patients turn 18 I transfer them to other departments at the hospital where they treat adults. But that doesn't apply to you, Adrian. You're done. There's no need for you to have any further follow up by this hospital."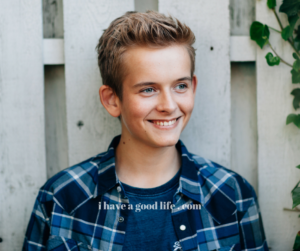 Shared joy is truly a double joy. The happiness that filled the examination room testified of God's faithfulness.
Hidden fingerprints
I love to search for the fingerprint of God. He is wonderful and full of wonders. Sometimes he comes as a quiet voice in the early morning hours, or in an extravagant display of miracle-working power. Other times he reveals himself through the determined acts of kindness and excellence by a dedicated medical healer.
We celebrate all the different ways in which God chooses to encounter us.
Today we recognize and acknowledge the people who have provided our family with loving care and outstanding service, who have endured sickness and health with us, refusing to shy away from either. We thank you for your Holy Spirit-filled service. No matter what your convictions are, we have seen the fingerprint of God through you. Thank you.