Don't you just love God's family? I know I do. I can already hear some of you complaining about weird cousins and awkward reunions, but there's something special about family. It's not complete until we're all gathered, and our inner crazies come out to shine! 
This spring, I've been on the road for 3,5 weeks. My husband and I have been touring California with some of my prophecy students. Heartfelt thanks to those who have sent us messages during our trip, asking us to pop by. We would have loved to, but unfortunately our schedule didn't leave much room for unplanned visits. But I'm truly grateful for the outpouring of love.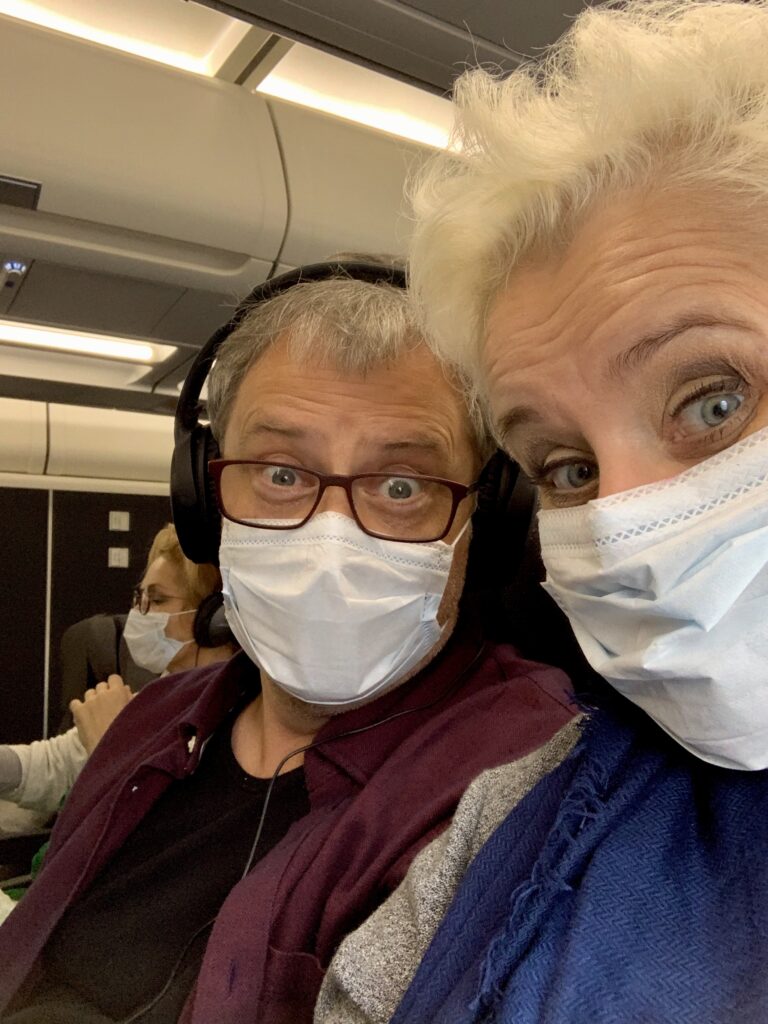 Finally, we returned back home to quarantine and isolation, like most of the world right now. Although I'm healthy, I am perfectly happy to take extra precaution to protect those at risk.
For many years, our family was at risk. So, if you are feeling vulnerable and overwhelmed these days… I get it. Truly, I do. Which is why I thought I'd write something to brighten your day. 
There's knowing, and then there's knowing
After weeks on the road with a team you get to know each other really well. Too well, perhaps. We all share rooms, meals, and bathrooms. You know who snores. Who likes to eat what. Bathroom routines. Whose hair is left in the sink. You know who will need an emergency bathroom stop while rushing through the San Andreas pass on I5. In short, you just know.
You also know who's homesick or just way too tired. You know who's rejoicing at yet another miracle, and who's frustrated because God didn't show up the way that person expected him to. You know that the heavy breathing of one will annoy another, and that gum chewing will make one person ask for a gum, and another want to throw the eager chewer out the car window. 
But then the magic happens
Because family share more than daily routines. We share longings. Victories. Defeat. We rejoice together and we mourn together.
We celebrate each other's victories as if they were our own. Because they are.
When someone has a breakthrough, we all do. We step into each and every blessing, thanking God for his faithfulness and grace.
When someone is grieving, we gather. Like my students did on this trip when a dear friend of mine received his heavenly promotion. As I was mourning, they would lean in, not afraid to come close in my time of need. 
Magic happens when we run into family in the churches we visit. When you meet someone and you feel like you've known them forever, because in the Spirit you go way back. This happens to me all the time. It's like God prepares me in advance to meet someone, and when I run into them "God-incidentally", it's like coming home.
We are fortunate to have several places on the planet that we proudly call home.
Family will tell you
Several things happened leading up to this trip that led me to feel exhausted and confused. Things did not turn out the way I planned, and I had to work really hard for what used to come so easily. I got annoyed, but I also began to question certain areas of my life. I talked to God and my husband about it – in that order. To my frustration, God was really quiet about the issue. My husband was clueless, albeit very supportive. I took whatever I could get.   
But Mama knew.
I was grateful to have lunch with one of my dearest family members. She "adopted" me years ago, and ever since she has been pouring into me and lavishing a mother's love on me. I have always treasured our relationship as a gift from Heaven, but even more now that both my parents have gone to be with the Lord. 
She sat me down. And she let me know.
Because family will tell you when you're off track. When you've lost perspective or drowned in details. Family will lovingly surround you and tell you who you are.
She always calls forth my God-given identity and she does not stop until I believe the Truth about myself.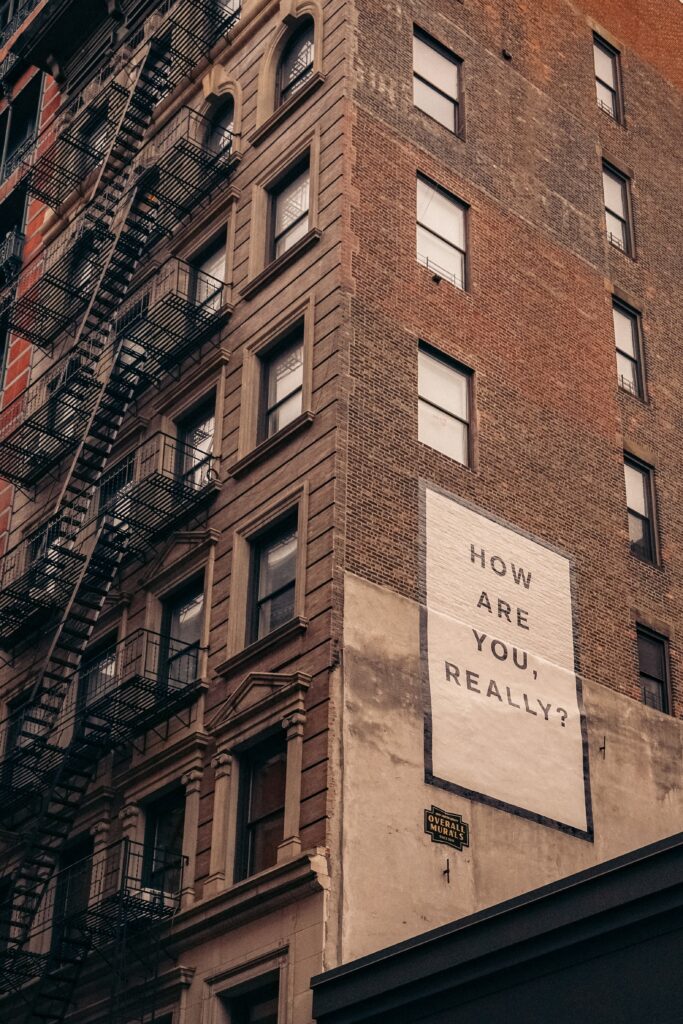 Family will come alongside you
As we traveled, several of my brothers and sisters in Christ pitched in, determined to pour into my students. Why? Because my students are important to me. My friends invested into my target group by sharing their testimonies, God encounters, stories of God's faithfulness in a season of waiting, of His miraculous intervention, of process and character, healing and revival.
My heart was overflowing as I saw my students grab hold of the stories of my Hebrews 11 friends. I felt so loved by my family.
Some friends drove 7 hours each way just to meet us. 14 hours!!
For what?
To take us all to dinner.
I cry even as I write this. Who would ever do such a thing?
Family would.
Why? Because they love so well.
Fellowship in spite of isolation
While on the road I called my youngest. "Hi!" I beamed, my voice overflowing with the overripe love of a mother who's been on the road for half a century, or at least 3 weeks.
"Wanna talk?"
I knew he would be happy to chat, probably just as excited or more than I was!
"Sure, Mom… I'm kinda in the middle of something, but I can give you 5 minutes…"
5 minutes, y'all… And I'm supposed to feed that guy?!
I was actually happy to hear that he was busy. I totally got that he was working hard to fill that unfathomable void caused by his parents' absence…
But of course, I was thrilled to come home! No quarantine restrictions could change that! Finally, we got to share a family meal and talk for more than 5 minutes.
New ways to meet
This week, I've been teaching my bible school class online. It's amazing how we can still gather – each in our own home – to share life, love, and lessons.
A couple of days ago, my brother and I determined that we should get together for a coffee. At 6 pm we gathered in front of our screens to talk over coffee and chocolate. We were still quarantined, but not isolated. We chose each other.
Every Sunday we gather online to worship with our friends at church. Why? Because that's what family does. We gather at the table of the Lord with thankful hearts and love for our neighbor.
As I write this, messages are ticking in from several countries asking how we are doing. Because we have friends all over of the world and they lovingly lean in. Like family. Because they are.
Be someone's family
Are you isolated? Reach out. Be someone's family. In your time of need, reach out and allow someone to come close – whether it's online or through phone calls.
Yesterday, my friend Tina called to check on me. We talked and laughed as usual. As we were about to hang up, she said: "Now, check your front door." Outside was a small box, beautifully wrapped. "I know what it is" I giggled, "I've seen this in the movies. It's an engagement ring!" She laughed, "No, this is better! It's chocolate!"
Love in a box. Someone remembered me and made me aware of it.
"My momma always said life was like a box of chocolates. You never know what you're gonna get." 
Well, Forrest's momma sure got that right! 
We don't know. But we'll still gather. Because that's what family does. 
Give your entire attention to what God is doing right now, and don't get worked up about what may or may not happen tomorrow. God will help you deal with whatever hard things come up when the time comes. 
Matt 6,34 MSG
Amen.