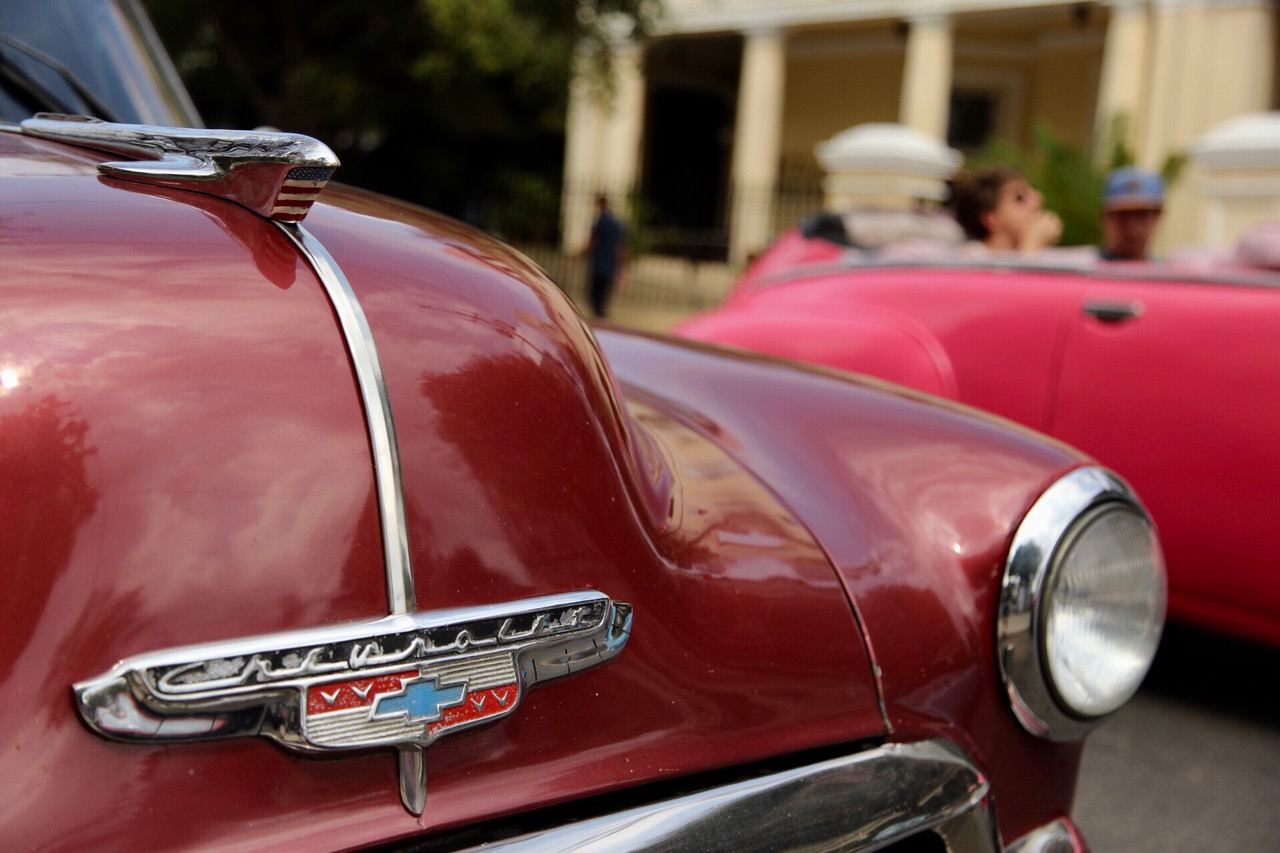 Thomas and I are in Cuba this week with a team from our home church, visiting local churches and encouraging them to cooperate across denominations. I am wrecked by this wonderful people who work so hard even though resources are scarce. The will to live and thrive is fierce beyond comprehension. It would have been so easy to just give in; to let go of hope and conform to circumstances. But the dream is very much alive. 
Coffee and visions
The bartender who brought me my beloved cortadito told me about his dreams for the future. He had studied tourism in the university for five years and was now working off his two years of debt to the state, serving at a hotel in Havana. "I want to have my own tourist agency" he said, his eyes beaming with excitement. "I want to do guided tours, work with hotels, and rent out apartments." He was smart and driven, with an excellent ear for languages. "I've taught myself phrases in 17 languages, just working with the tourists." Vær så god! He served my coffee with a few Norwegian phrases, perfecting the accent. I loved his passionate enthusiasm and I so wanted him to succeed. "But then again" he added, "this is Cuba."
Sí. Esa es Cuba.Where dreams soar in spite of circumstances.
The national sport
We got to our next destination at night and sat down to have a nice supper. The local church welcomed us with generous hospitality, sharing all they had and possibly some more. There, in the late-night hours, they shared the daily struggle for survival. Most people are highly educated here, but they don't have the resources to do their job. It doesn't matter much if a doctor can accurately diagnose his patients if there are no medicines available to treat even simple conditions. It really doesn't help if you are the proud owner of a printing shop if paper is nowhere to be found.
Everyday items are hard to come by. The shops are out of ordinary goods. You don't have to walk far before someone offers you a bar of soap. Or toothpaste. How about biscuits? "You need some? I can get everything you need!"
The needs are far greater than the availability. But the Cuban people are survivors. They do their best to get their basic needs met.
"In Heaven the Cuban people will be judged by 9 commandments only." Our friend laughs and winks at us, "You see, stealing is not a sin in Cuba. It's how we survive."
Sí. Esa es Cuba. Where the national sport is the daily fight for survival.
Love displayed
Last Sunday, we visited a church. The worship was amazing, and the self-taught musician played the piano in a way that made it sound like an entire orchestra. I loved it! When the worship team finished, an old woman stood to her feet and moved toward the front. She grabbed the microphone and began to sing. No piano, just her voice mercilessly distorted through the PA system. Eyes closed, one hand stretched toward heaven, she sang of unconditional love, abundant life, and grace unending. She forgot time and place; she was on her own, standing face to face with God, emptying the alabaster box as she poured out her love at the feet of her savior.
I cried my heart out. Tears flowed uncontrollably as the presence of God filled the room. She brought us all before the throne to worship, where we laid our lives down, no questions asked. The song wasn't great, but the heart was perfect.
I thanked her afterwards. She smiled at me while nodding, "I know. You see, I wasn't always like that. But when God found me seven years ago I was changed. He changed me. I can do everything now."
Sí. Esa es Cuba.Where everything is possible with God.
Inevitable change
His love changes everything. Hearts. Stories. Lives. Societies.
As we see our circumstances from God's perspective, seated with him in the heavens, everything changes. Faith increases, suffocating fear. Hope arises. Love grows.
What situation have you lost hope for? What does your desert look like from Heaven's perspective? Like an invitation to rain, right?
How about your family conflict? Or your financial crisis? From your seat in the heavenly realm, does it still look impossible? Of course not! I bet it looks like the perfect landing spot for the grace of God.
What does your fragile health look like from Heaven? Could it be that Heaven is extending an invitation to you?
He still reigns
Your circumstances are not an expression of your God-given nature. Living with limited resources does not make you poor. Not knowing the love of Christ makes you poor, but in him you have everything.
There is no such thing as impossible in him. Death has lost its sting and fear is defeated.
Sí. Esa es Cuba.Where people will encounter the love of God and a nation will be saved.