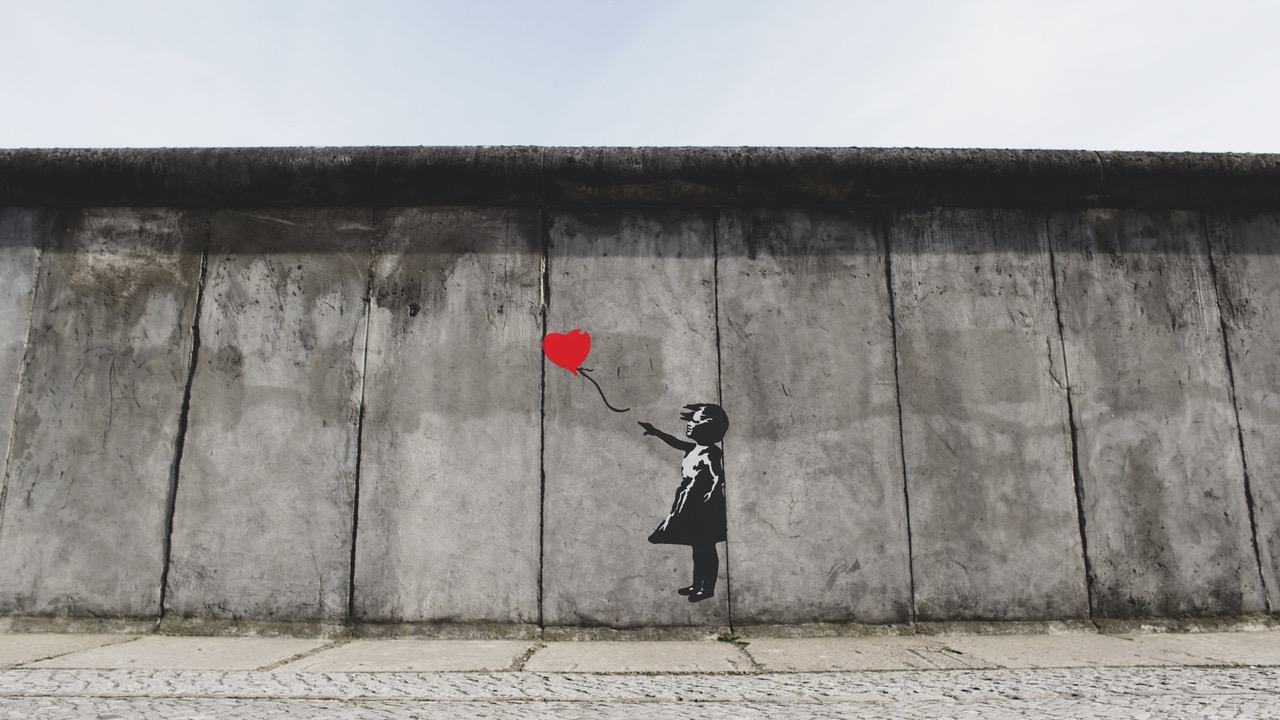 I have a friend I've never met. I've never talked to her in person, not even over the phone, yet there is a strong bond between us. I don't really know how tall she is, what she likes to do in her spare time, or what she likes to eat. I have never met her family, although I love them dearly. They are often in my prayers. As for this woman? She's a superhero in disguise. A fully dressed Wonder Woman. Love incarnated.
A special friendship
She reached out a year ago after having seen our testimony online. Her son – a handsome young man with a sparkle in his eye – was about Adrian's age. He was very sick and needed a miracle to survive. My heart broke for him as I read his story, and my fierce Momma heart just grew bigger, welcoming them all to live in my prayers.
Over this last year Wonder Woman and I have messaged each other online, wrestling with difficult questions and searching for enlightening answers. We have wept over pain, rejoiced over encouraging test results or even the hope of such. We have more or less gracefully shaken our head at the stupidities that come with serious disease, such as insensitive comments, painful isolation, downright moronic quick fix solutions, or an utter lack of understanding.
Questions rooted in hardship
As she read my book, she would send me comments, starting with: 'Ok, so on page 68 you say…' and so on. I quickly realized that she read my book differently from most readers. She devoured it. Inhaled it. Absorbed it all. The questions she came up with were rooted in years of hardship. I had written my book after my son was healed. She was reading it as her son was dying.
She lives in another part of the world where most people usually sleep at the time when I'm awake. Not so for Wonder Woman. She would stay awake watching over her son, proclaiming that 'My God is YAHWEH' – praising the Creator, the Healer, the Life-giver, the Sustainer, and her only Hope.
Throughout every single crisis she would hold on to one thing:
God is good. All the time. No matter what.
Letters and responses
I am privileged to receive letters from all over the world from people who are sick or who have sick children. They often share their story as they beg for hope. The most frequent questions I get, are: 'What am I doing wrong? What am I not praying? Which words did they use when they prayed for your son? Is there anywhere I need to go? On any particular date??'
Others take offence at the fact that my son was healed while they are still sick, verbalizing the intimate, personal hurt and agonizing heartache that they are going through, sometimes holding me responsible. How dare I inspire hope when they have been let down so many times?
People are desperate and I understand them. Living with pain and exhaustion is all-consuming. Watching a loved one suffer causes excruciating pain for the family.
Testimonies
We often hear of people who have been healed after receiving prayer or even after having heard our testimony. Truth is, we can't count how many who have come to us lately to give testimony of how God has healed them after we prayed for them months or even years ago.
And still, some live with disease. With pain. Isolation. Hurt. Hopelessness. Struggling to live while they're dying.
How do you embrace life when facing death? Hold on to hope when it's seemingly gone? How do you cling on to peace when the storm's coming?
A life lost or a life gained
Two months ago, my friend's son went home to be with Jesus. A handsome young man found peace and a new heart on the other side, and a family was left to grieve and celebrate a life lived fully.
I have never met this woman. Never talked to her family. And still… I cried as if he had been close family. After all, he had been living in my heart and in my prayers for a year, and he left a hollow, empty space there. I was happy for him, he won! But still…
I spent days and nights talking to Jesus about a young life that had ended too soon. Of a family with a vacant spot at their table. Of prayers seemingly unanswered. I still do. But I also do what my Wonder Woman friend has modeled so beautifully for me: I hold on to the fact that God is good. All the time. No matter what.
After all, we can't lose.
Excerpt from I Have a Good Life – The Story of Adrian's Healing:
The best conversations usually took place in the car. Adrian would sit quietly and look out the window, and all of a sudden his thoughts would come out, bits and pieces.
"It's a win-win situation," he murmured.
I smiled. I was used to him pondering on words and phrases, and now he was at it again.
"What is a win-win situation?" I asked while checking the rearview mirror.
He looked at me absentmindedly and met my gaze in the mirror.
"I cannot lose," he said.
I could tell from the expression on his face that he was still occupied with his own thoughts. I drove on while waiting for him to be ready to share them with me. From time to time, I watched him in the mirror. He was sitting in in his regular seat in the back of the car. Behind him, the electric wheelchair was parked. As the muscles had weakened, he could no longer sit up straight in an ordinary car seat. He now had a specially adapted car seat that supported his back. It came with tilting options that enabled him to change the pressure point so he would not hurt as much as before. The new car seat in the adapted car had provided us with a new freedom. Adrian no longer cried from pain after ten minutes in a car. Instead, the car rides had come to signify a welcomed opportunity for rest and thought processing.
"I mean; it's impossible to lose. It can't actually happen!"
He woke to life now, and his blue eyes sparkled. I could see how he was literally bubbling with excitement. He leaned forwards in the car seat and hung by the seatbelt while waving his arms enthusiastically. He had realized something.
"If I live, I'm with Jesus. If I die, I'm with Jesus. I win either way!"
I studied him in the rearview mirror. He beamed while he patiently waited for me to understand the implications of what he had just said.
Where did he get this? I knew for sure that we had not taught him this. On the contrary, as parents we had often sighed over the fact that we were so easily caught up in the busy routines of daily life that we failed to teach our children Bible knowledge and the foundation of our faith. I knew for sure that he could not have picked this up in church, as I had been writing all the teaching material for the children's ministry for several years. Paul's letter to the Romans had not been part of that material.
So where did he get this everlasting truth from? I looked at how he beamed and knew. He got it from the source.
Get your copy here:
https://ihaveagoodlife.com/products/