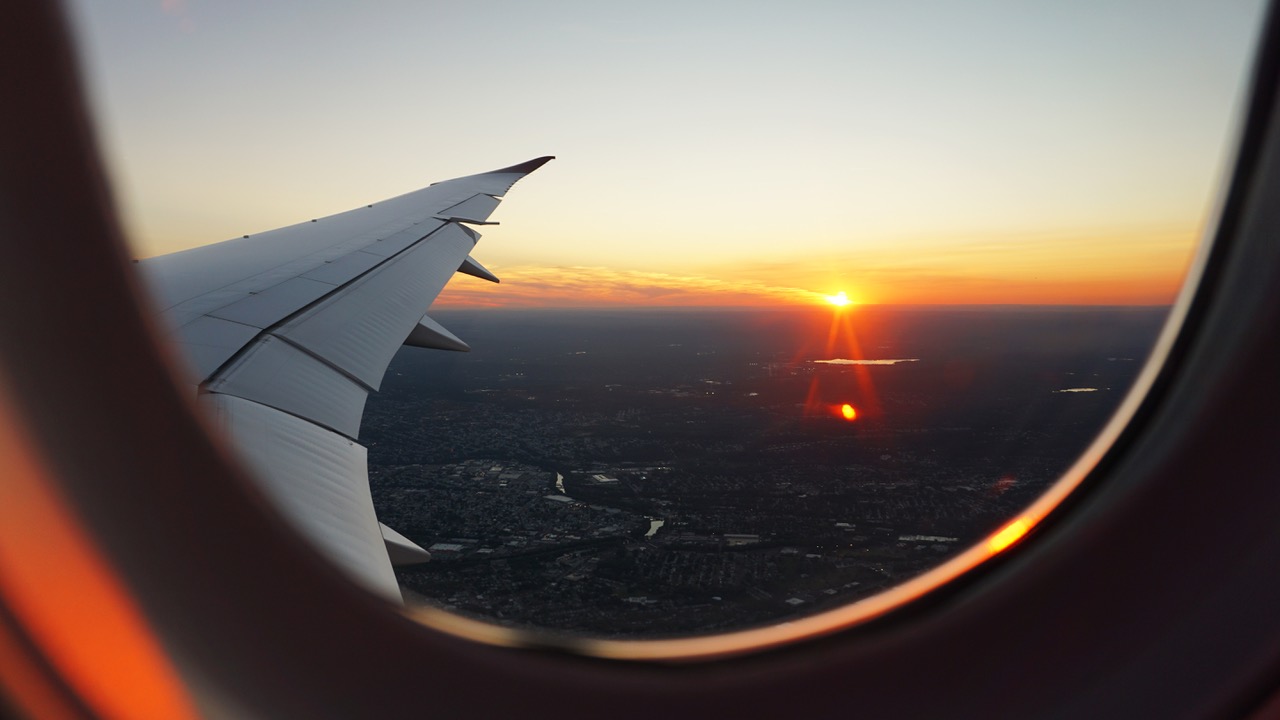 Weary travelers boarded the airplane. To most of them, this was their first stretch of a longer journey. I knew I had 23 hours to go before arriving at my destination and felt tired at the very thought of it. Before take-off, the flight attendant moved a few people around. Finally, he was happy with the composition of the group, having seated three women next to the emergency exits. "You are my Wonder Women!" he said, smiling and waving at them. "Do you know what to do in case of an emergency?" They laughed and assured him that they knew. "Excellent!" he said, before turning and moving on to more pressing matters.
I simply loved the exchange. This man was absolutely wonderful. He spoke with life and enthusiasm, and they responded, suddenly sharing his faith in their ability to help people in need. Right there and then they had morphed into Wonder Women.
A flight to remember
The flight attendant moved on to speaking the general emergency instructions into the microphone for all to hear. He was well-informed and communicated well, but no matter how hard he tried, no-one paid attention. All of a sudden there was a subtle shift in the tone of his voice: "Make sure that you put the oxygen mask over your nose and mouth – that is, your nose AND mouth!"
I burst out laughing, as did many of the other passengers. Turns out, most of us had read about the recent incident in Philadelphia, where Southwest Flight 1380 had to make an emergency landing after an engine failure. The selfies posted on social media after the incident showed that many of the passengers were wearing the oxygen mask incorrectly, as it only covered their mouths while they continued breathing through their noses.
The flight attendant was thrilled with the response and his eyes lit up as he realized that he had everyone's attention. He paused before lowering his chin, giving us a stern look: "And in case of an emergency, you're not gonna take a selfie, riiiight?"
It was a wonderful moment. Everyday magic, simple as that. Someone takes something ordinary and adds a sparkle. A stressful early rise landed in a glorious morning. A tedious flight became worth remembering. Three plain Janes found their inner Wonder Woman.
The need for connection
It didn't matter how tired I was, I still felt energized. Revived. Encouraged.
You see, we are wired for connection. The Father intended us to live in family, thriving and multiplying, so that we would get to know the him better. When we intentionally connect with others – socially, emotionally, spiritually, as well as physically – we learn more about who God is. Through each other, we see dimensions of God that we could easily have missed out on.
I meet many who tend to disregard other people. They reckon that spending time with other people 'steal away' from their time with God. I'm don't know whether to laugh or cry at such outrageous stupidities. While I acknowledge that we willfully need to set aside time to spend time with Jesus, he never intended for us to leave him behind as we live our daily lives. I'd rather walk with Jesus. What's more, I refuse to take a single step without him. Equally, I will not miss out on the everyday adventures that he is leading me into.
Shifting the atmosphere
There was a shift in the atmosphere onboard. For a brief moment, we had shared a moment of fellowship. Togetherness. Strangers sharing a moment of laughter. Those passengers who had their headsets on yanked them off, smiling as they looked around. They had missed out on the moment, but they recognized the sparkle and leaned in.
I love these moments of connection. Don't ever underestimate these brief, seemingly pointless encounters where people feel part of something. We all need to belong. Because of his willingness to be goofy and present, this amazing flight attendant had somehow made everyone's day better.
You might argue that he made fun at someone else's expense, but come on, y'all: acting offended all the time is unbecoming. We all mess up at times, we can't take ourselves too seriously. And besides, no animals were harmed in the making of the selfies from Southwest 1380.
Don't miss out
Years ago, my wonderful husband, bless his heart, made quite a few errors while learning Spanish. He got the gender of the words mixed up, leading to hilarious statements and flushed faces from people who were just too polite to laugh out loud. He made it easy for them: "If it's funny, then by all means, go ahead and laugh! But make sure to tell me, because I want to laugh at that, too!"
Engage in people. Enjoy the magic. And laugh with strangers. Everyday.
And who knows, you might end up discovering your inner Wonder Woman in the process.