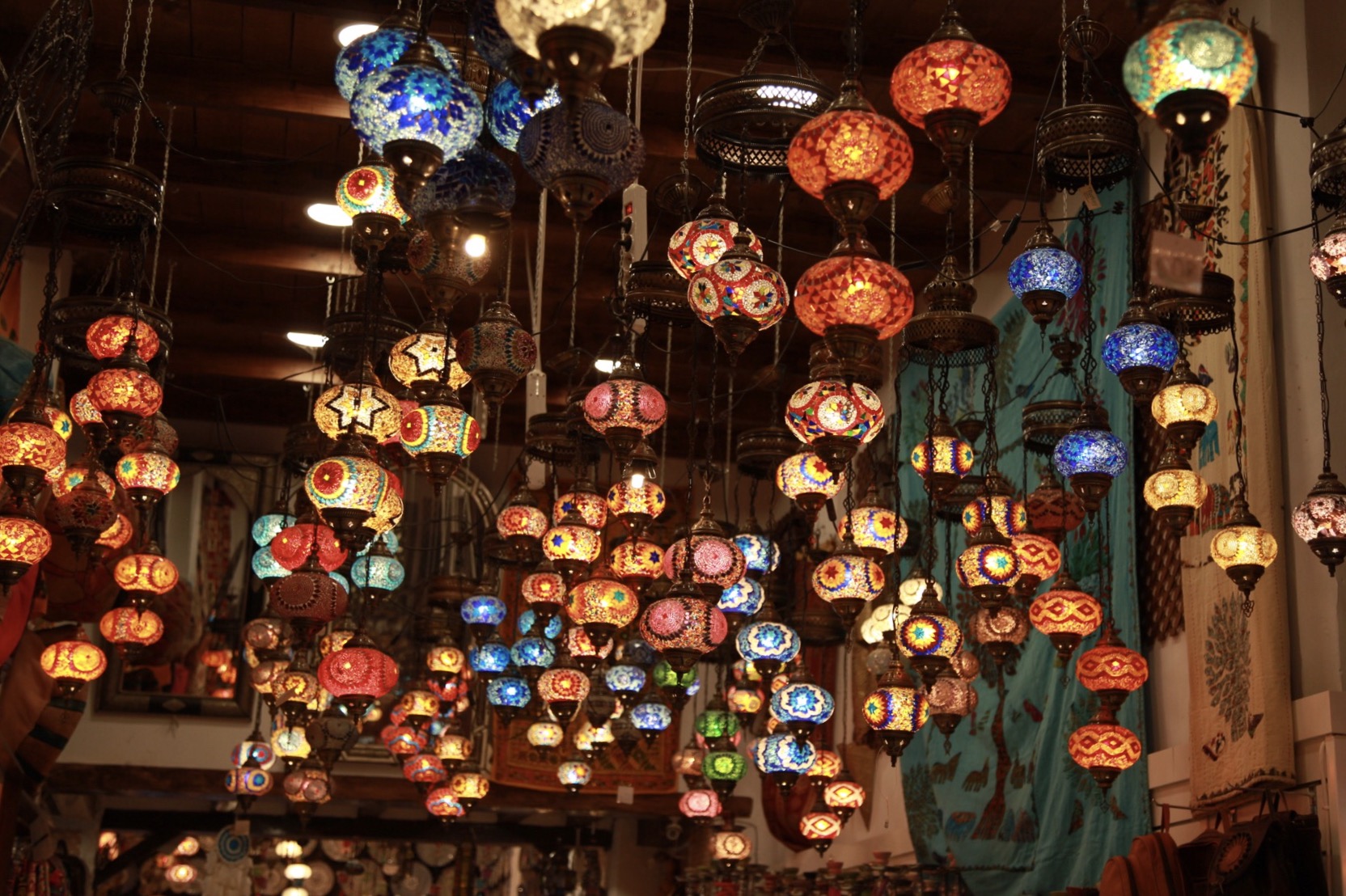 It took us more than 20 years, but finally, we got to Andalucía. Ever since we lived in Spain we have wanted to see this beautiful part of Southern Spain, but as we were 'Peter missionaries' – remember? The 'silver and gold I do not have' kind? – we could never afford to travel through this beautiful country that came to know Christ through the testimony of the apostle James and possibly also through Paul. It seemed like a good plan to go there to celebrate our 25th anniversary.
Thomas started working our kids more than a year ago. "I'm taking your mom on a holiday for our anniversary next year and you are not coming!" The boys laughed incredulously and Adrian commented, "Ha! No problem, we'll go with you! I'll just ask Mom!" Well, he may know his Mom, but he certainly underestimated his Dad.
So, this last week my husband and I have been traveling in Andalucía, fulfilling our dream of seeing the many wonders of the area.
We have enjoyed immensely the cured ham, the wonderful cheese and the lovely red wine. There is no such thing as too many tapas.
We have walked all over the Alhambra in Granada, marveling at the intricate details of the Arab construction and decoration, enjoying the guide's many stories of facts and legends, and praying over the blisters under our feet afterwards.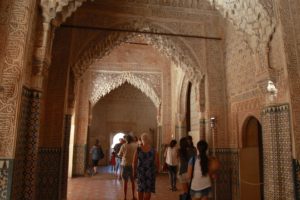 The Andaluz people are true artists, turning even ordinary daily routines into art, more or less successfully. As we enjoyed our tapas a guitarist came over to sing for coins. I almost choked on the cured ham as he belted out a flamenco song called La lavadora. It went more or less like this: 'I have a washer. It washes, it washes, it washes o-o-o-only! I have a dryer. It dries, it dries, it dries o-o-o-only! Olé!!' The worst part was that the tune stayed with us for days. Now, it will stay with you, too. You're welcome!
In this spectacular painting that can be found in the Cathedral of Granada, showing St. Francis of Assisi discovering the incarnated God, even baby Jesus dances flamenco!
It is so interesting how we always picture the Word in our own flesh,
creating him in our image.
I became surprisingly emotional when I saw the decoration of the communion set in the cathedral.
The silver box was decorated by the traditional motive of the pelican in her piety. The legend states that the pelican will open her own chest in times of famine, using her blood to feed her starved children, thus bringing them back to life at the cost of her own. In a flash, I saw how the blood of Jesus poured out for me truly has given me life. Not just any life, but eternal life.
Too often, I get lost in the nitty gritty of daily life and lose sight of the significance of a life lived fully with Jesus. Instead of singing of his amazing grace and never-ending love, I find myself singing of washers or other stupidities. Not literally… oh well, who am I kidding – this last week – literally! But that tune is so catchy…!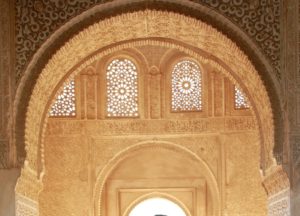 This week we have visited several cathedrals in different cities of Southern Spain. Some of them were built over hundreds of years, and the different styles of the building period are reflected in the construction. They started building knowing that they would never see the finished cathedral. They invested in generations to come, creating a sanctuary for people they would never know. I would like to think that they sacrificed out of love for God, and I'm sure that many did. Others may have had ulterior motives.
But as I stood there between bleeding pelicans and flamenco-dancing babies, I was asking the Lord, What am I building?
Who am I building for? What are the lasting consequences of my investment?
What happens in heaven as I love Jesus here on earth? How am I representing eternity in this season? How can I partner with heaven to see heaven come to earth?


One evening we went downtown in Seville to enjoy a few tapas and some crowd watching.
The locals had brought their kids and the pedestrian zone was buzzing with excitement.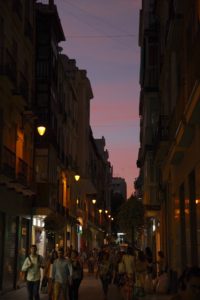 In between the tuna and the calamari, we observed an elderly man sit down on a bench at the other side of the street, about 15 ft. away from us.
I watched in horror as he pulled out a recorder flute. As a self-diagnosed sufferer from middle school recorder flute lessons syndrome, I suffered one flashback after another. The soundtrack of my childhood played awfully loud in my mind.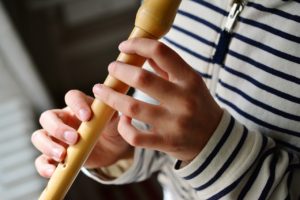 I braced myself for the inevitable sonic pandemonium.
He was approximately 70 years old, with disheveled hair and an unruly beard. His clothes were old, but his bare feet were clean. Obviously, he wasn't living on the streets, but something had prompted him to take to the streets to beg for money. I guessed that he was drunk. He was disoriented, but sober enough to take care of himself.
And he was determined to play the recorder flute.
As he lifted the flute to his lips, I could feel my body tensing up and my eyes narrowing.
All senses were unfortunately alert as I prepared for impact. It never came. I watched him play but no sound emerged. My husband noticed, too. "Watch him," he said. "He's signaling to people to ask for money, but he's not playing." I watched the old man inhale, put the flute to his lips and exhale through the flute as he moved his fingers, but no music came from the instrument.
We were puzzled. What was he doing? The man seemed to be surprised that nobody appreciated his music. He tried again, blowing into the flute, moving his fingers, and then, signaling to the people rushing by, asking them for money. Nobody stopped. I wondered if he was deaf, but he seemed to be very aware of the noises around him.
Finally, the excitement in the street died down, and I could hear the faint notes from the man's flute. They were simple and unimpressive, much like my own recorder flute efforts in middle school. It was obvious that the old man considered himself to be a master flutist. It was equally apparent that he was flabbergasted by not being recognized as such. His imaginary tunes sounded more like sighs of exhaustion, unaccomplished symphonies that never came to life.
And I prayed that my symphonies would be born.
For my sound to be heard.
That my life will be more than vanity and grasping for the wind.
That I build for the generations to come.
For heaven to come to earth through me.
For my little life and two copper coins to be a worthy sacrifice.
And for recorder flutes to be banned from heaven.
Amen.