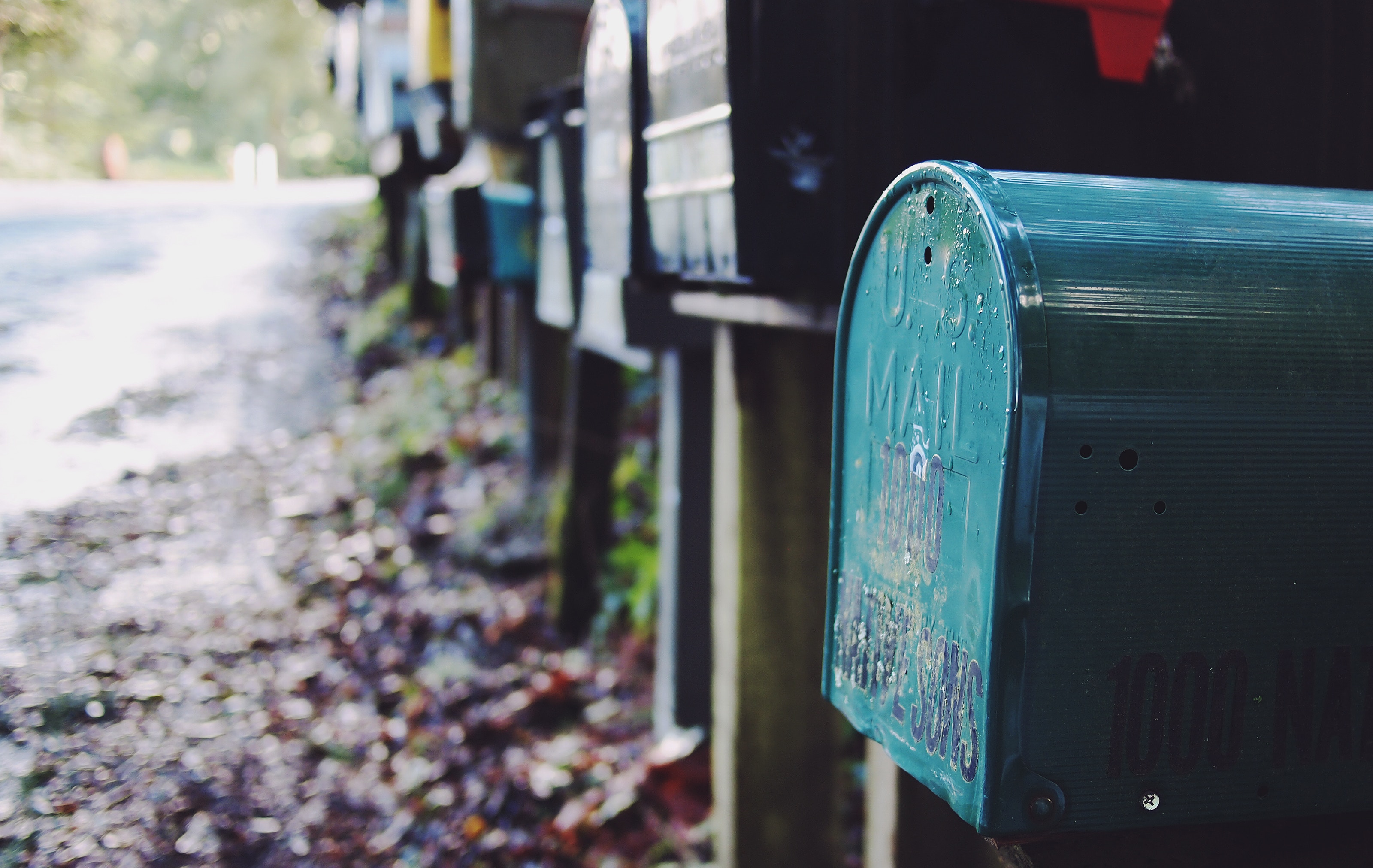 These last weeks I have shared openly about hospitals and surgery, fears and frustration, life and laughter. We are doing fine, by the way! Thank you for the major outpouring of love and encouragement, it's been overwhelming. I always make it a point to share honestly about where we are at in life at any given time, but somehow these two last blogposts seem to have connected with more people than usual. Their letters filled my mailbox, and I have received more messages and testimonies than I have in a long time.
Response from the heroes
I am floored by how much pain some live with and still remain standing. This last week, I have read about horrible losses and survival against all odds. Some of these stories have made me sob uncontrollably. I have prayed over each and every one of them.
I feel humbled and honored by the vote of confidence. Thank you for inviting me into your stories of hurt, healing and expectancy. These testimonies certainly deserve to be told, to be wrapped in words of tender compassion. They tell the stories of suffering and survival. Hope in the hallway. Of loss. Grief. Always winter but never Christmas. Of gushing winds and unexpected rays of light. Of surrender.
What's your story?
Where are you? What happened to you? How did it affect you?
Were you left alone? Did it change your body? Your mind? How you feel about yourself?
How did it affect your perception of God? Is he still around? Or did you put some distance between the two of you? Are you still up close and personal? Or is he on probation for the time being?
How do you want God to be at this point of your life?

We need to talk
These questions tend to get lost somewhere along the way from hurt to hearing. I don't know why. Or maybe I do. I have found that sometimes our fears become more real if we speak them out loud. It's strange, because usually the fear that hides in the darkness shrinks when brought to the light. But there's a different kind of fear that tends to grow when exposed to open air. It's as though the fiery fear of our innermost being gets revived by the oxygen of our spoken words. You may be worried, but after you've said it out loud and seen the horror in your friends' eyes, your own fear grows beyond the crammed space of your soul until it fills you, consumes you, tears you apart.
So, you choose containment as your strategy for survival. You keep quiet. And you suffer alone.
The minefield of rogue thoughts
If she admits that she is afraid that he'll see her as a freak after the mastectomy, maybe he'll start thinking just that. So, she locks the door to the bathroom and cries in the shower. They all say that she copes so well.
If he says that he's scared that she'll think of him as a no-good lazy bum after he lost his job, then maybe that idea will take on a life of its own. So, he makes sure to showcase his efforts and determination; speaking a bit too loud, too harshly, panicking whenever he sees his little ones pulling away.
The parents of the child with leukemia who haven't slept more than two hours continuously at the most for the last six months, know that there's a long time left of treatment. They silently wonder how they will manage, all while fearing that they won't have to.
What if she will never get better? Maybe he's left sterile after treatment? What if life never turns out the way she dreamed of? How about his plans for the years to come? Does this child have a future at all? What if this is it for us?
Write it down
Whatever you can't speak out, write it down. In a journal. In a letter to God. Or in a mail. Feel free to send it to some author in a faraway country. I mean, it's not like you'll see her at the mall tomorrow – it's safe. Do some spring cleaning of the soul. In January. After all, you were always ahead of your time.
But don't keep it in.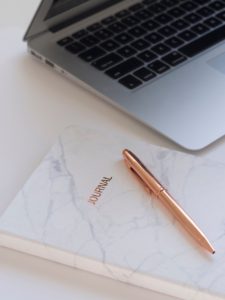 I understand that there may be some things that you can't easily share with your surroundings. That's ok. I would encourage you to share everything with your loved ones if possible, but when it's not, share it with someone else. But speak up. Or write it down. Give your pain a way out. Don't carry it around. It will destroy you, if you do.
Let's do an experiment
Bear with me, will you? Just stop for a second. Close your eyes. Imagine how your story will set someone free.
Did you cheat? Go back and do it. Spend a minute envisioning how your story will unlock the door to someone's prison.
Whatever the enemy intended for your destruction, God will redeem. It's in his nature.
I love how some people experience physical healing for their scars, it's wonderful how God restores skin and takes away the physical reminders of violence, interventions, or even self-hatred. But I must admit, I'm grateful that my son still has his surgery scars, his wounds of war, as we call them. He doesn't mind them at all; he says that they remind him of what he has been through and what he has to give thanks for.
His scars tell a story of God's faithfulness. As do yours.
Tell your story when you're ready
Write your story and keep it to yourself at first. Leave it for some time. And then, read it. As you see the finger of God connecting the dots, revealing who he is through you, share your story.
Remain silent afterward as you listen for the cell doors to slam open.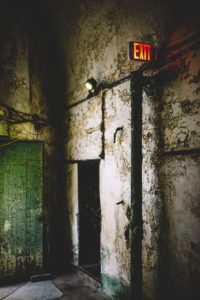 It is not your scars that enable you for ministry. Truth is, scars without gratitude only lead to toxic bitterness and destruction. But scars redeemed by grace bring you into a new realm of healing and joy. It releases you to lead people to freedom.
Ring the bells that still can ring
Forget your perfect offering
There is a crack in everything
That's how the light gets in
Leonard Cohen: Anthem
Do justly. Love mercy. Walk humbly.
And God saw that it was good.